Win a Family Hamper from Hotel Chocolat
Deal Locator's VIP Prize Draw
This Fabulous Family Hamper could be Yours
Plenty of mellow, alcohol-free chocolates to share, all made according to Hotel Chocolat's more cocoa, less sugar mantra.
These family favourites are served in their signature ribbon-tied gift hamper for a chic finish that your family will pile around the table to unwrap.
The Nano Slab Gallery
The Milk to Caramel H-box
Strawberries & Cream Chocolate Puddles
Salted Caramel Chocolate Puddles
Trillionaire's Shortbread Selector
Milk Chocolate Lolly Lick
White Chocolate Tiddly Pot
Raspberry Smoothie Chocolates Selector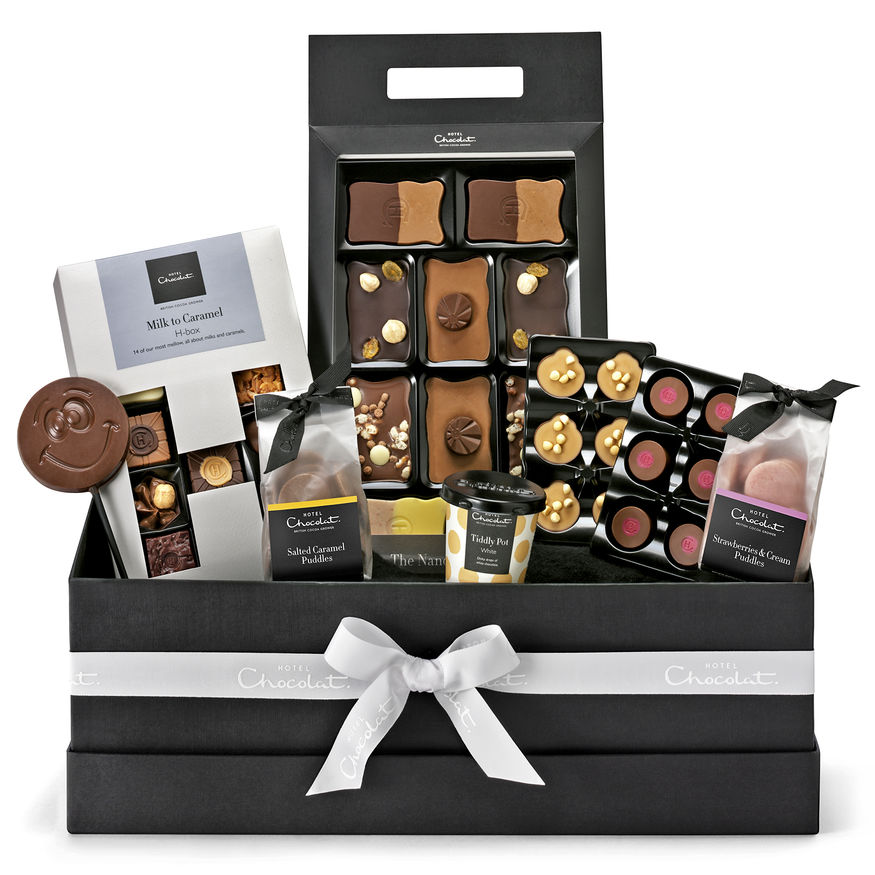 Just Enter the following information in the Entry Form:
Enter Your Name
Enter Your Email Address
If possible – Enter Your Contact Phone Number (this makes it easier if we need to contact you about your Prize)
Enter Your Friend's Name
Enter Your Friend's Email Address
Click SEND
If you would like to be kept informed about future free-to-enter Prize Draws and other deals form Deal Locators, tick the checkbox.
HOT TIP:
Let your friend know that you are recommending them to Deal Locators so that they will be more likely to opt-in when we contact them and then you will be entered for the Prize Draw.
Entries for this Prize Draw close on Tuesday 28th May 2019.
The Winner will be contacted via email by 30th May 2019 and their prize will be dispatched as soon as they have accepted their winnings.
This Prize Draw is run under the terms and conditions in our Competition Rules.
As a Deal Locators VIP you will be automatically entered into the Deal Locators VIP Prize Draw each and every month that you remain a VIP.  To remain a VIP you must have at least one current successfully recommended friend.
A VIP gets one entry into the VIP draw for each of their friends that they have successfully recommended.  So the more friends that you recommend the more chance you have of winning!
We sell Amazing Holidays as Cheaply as Possible
In fact we sell them so cheaply that most people visiting sunshine.co.uk for the first time can't quite believe how cheap they are!
Do you know that Products are 10% cheaper in the Deal Locators Shop than on eBay?