Deals On Meals
Deals on Meals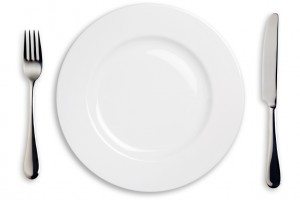 We find the Deals so You get the Rewards
DEAL LOCATOR'S TOP TEN EATING-OUT DISCOUNTS

Everyone loves to treat themselves from time-to-time and very often having a meal out is a popular way of doing this.
But going out to eat can be expensive especially if there is more than a couple of you.
Fear not, Deal Locators has some handy money-saving tips to help you afford your treat.  So lavish yourself with some of our Deals on Eating Out money-saving tips.
Eating In or Eating Out?
Eating In is always going to be cheaper than Eating Out.
The cheapest way to eat will always be to cook it yourself and producing a delicious meal for your partner can be the biggest treat of all for them.
Producing that delicious meal may not be as difficult as you image when there are websites like Kitchen Complements which specialises in providing quality ingredients and menus from which to make quick and simple yet delicious meals.
An alternative is to get a takeaway. And as we show below, it is frequently possible to get discounts by following what we describe below.
Vouchers, Coupons and Special Deals – Everyone's favourite way to save
So, you have decided that you are going out.
When looking to find a deal on Eating Out, it is a fact that these days most nationally operated restaurants, pubs, cafes and coffee shops offer special discounts in some form or another.
For the latest news about vouchers and special offers make sure you keep checking this page which will be kept up to date to make sure you get the best deals, offers and percentage discounts on your next meal.
We rank our current Top Ten Discount Places to Eat Out (from amongst the larger establishments who have an extensive coverage in the UK).
Prezzo – They provide periodic offers including (recent examples) second main course for just £2.50 and big discounts on their children's menu.
Hungry Horse – Daily Deals, including Kids Eat for a £1, and a free starter with a Big Plate Special.
Toby Carvery – Periodic offers that include 20% off when you spend £15 or more.
Pizza Express – Voucher Codes available for their 2-for-1 Pizza offers.
All Bar One – Current offers include £5 off when you spend £20 or more plus a £4.95 offer for after-work cocktails.
Harvester – Order two courses and get a third course free.
Costa Coffee – Earn points on their in-house rewards card to spend on free unspecified treats.
Nando's – Earn points on their Rewards Card which can be redeemed at any of their restaurants.
Dominos – Rewards depend upon location but typically get £5 off when you spend £15 online.